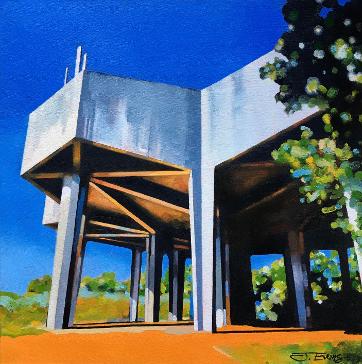 Introduction
Welcome to my gallery.
My work is inspired by the unusual, the atmospheric, contrast, connection and a little bit of magic!
In Gallery 1 you will find my latest work - water towers, atmospheric local scenes, a few of my favourite places, portraits, cars and lots of trees!
Throughout the rest of my website there is a colourful mix of Pop-Art, famous faces, mermaids and paintings inspired by dreams, music, comic books and film.
Commissions undertaken and studio visits by appointment.